Digitize Records for State & Local Governments
Smooth Solutions provides high quality document scanning services for Villages, Towns, Cities, Counties and State offices. One thing state and local governments have in common is they all have large quantities of documents and files which must be kept for a minimum amount of time.
Our municipal document scanning solutions will help your office become more organized, efficient and compliant. Converting to electronic documents allows for information to be accessed and distributed instantly. Having a digital backup of government office documents is critical in order to protect against the loss, damage or degradation of physical records.
Storing Digital Documents
Paper documents can become extremely costly to store and difficult to organize, manage and sort through. Digitizing your documents with Smooth Solutions makes your office more efficient, compliant and reduces costs in the long run.
By converting your records to digital format you can reduce the need for massive file cabinets and utilize the extra space for something more useful. Digital records easily enable your office comply with all long-term storage and retrieval regulations. Properly indexed scanned documents can be searched for and accessed in a matter of seconds as opposed to manually searching through cabinets or drawers filled with paper documents.
Indexing Digital Documents
Our document scanning and indexing services will allow you to search through all of your digital documents with ease using whatever search criteria you choose. Name, date, case number and document type are common metadata fields. We can also convert your records to PDF files utilizing OCR (Optical Character Recognition), making your documents completely searchable.
Local Municipalities Smooth Solutions Works With:
Building Departments
Zoning and Planning
Public Works
Legal Departments
Vital Records
Environmental Protection
Highway Department
Police and Fire Departments
Town Clerk Offices
School Construction Auth.
Social Services
Department of Health
Case Study 1 – NYC Dept. of Health & Mental Hygiene
Smooth Solutions won the competitive bid to digitize 12 million birth records and 2 million death records on-site for the City of New York. This high security project required significant project management skills and resources to complete in the given 7 month time frame. The urgency of this project required a 2-shift operation that allowed for over 120,000 records to be prepped, counted, scanned, QC'd, indexed and uploaded on a daily basis.
We completed this important project on time and within budget! DOHMH submitted a VENDEX evaluation to the City giving Smooth Solutions the highest satisfaction rating of "Excellent for Overall Quality of goods and Services provided". In addition, the contract was extended another year for Smooth Solutions to perform the scanning of an additional 500,000 vital records.
Case Study 2 – NYC School Construction Authority
Smooth Solutions provided a large scale document conversion and database services project for the scanning, indexing and uploading of documents and drawings. We scanned over 300,000 facility plans, as-built plans and additional contract documents for every public school in the (5) Boroughs of NYC.
Contract files and engineering drawings for the over 1,600 public schools were scanned from a variety of different media including mylar, sepia, blueprint, vellum and microfilm. All images were indexed with 14 fields of information including, school name, date of last revision, title, description, discipline and district, to name a few. Smooth Solutions also performed an on-site scanning effort to capture all the Asbestos Reports for every Public School in NYC.
Case Study 3 – Nassau County Dept. of Social Services
Smooth Solutions performed the high volume digital conversion of Nassau County DSS documents. Our staff of 19 full-time technicians was intimately familiar with the documents processed including Child Care, Child Protection, Child Support, Day Care, Pre-School, Court Orders, Behavioral Health, Medicaid, SNAP, Public Assistance, HEAP, Human Resources and Handicapped Permits.
We've worked closely with the DSS IT Staff to integrate scanning and indexing with their internal software (DIDE) and to accommodate changes in workflow and specifications. Annual volume was in excess of 6 million images, approximately 10-15 boxes with 20,000-30,000 images scanned and processed daily.
Document Scanning Services we Provide: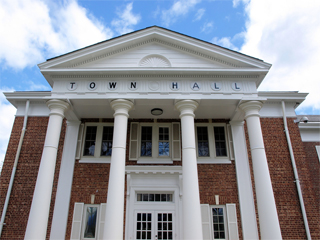 REQUEST A QUOTE
Why us ?

25+ Years
Of Experience

High quality document
scanning services of any format

No job too
big or small.

Onsite scanning
available