Legal Document Scanning Services
Smooth Solutions has over 25 years of experience scanning legal documents and our team is well versed in the needs of the legal industry. We work with law offices and legal departments across various industries helping them to digitize, index and effectively manage important documents electronically.
We have the capacity to convert high volumes of legal documents quickly and efficiently because of our army of scanners and highly trained conversion staff. Our dedication to customer service and Proven Workflow Process ensures that all documents are prepped, scanned, indexed, processed and delivered on time with 100% accuracy.
Benefits of Digitizing Legal Documents
Once all of your legal documents are converted to electronic format you will be able to search, view, and distribute important documents with ease. Documents are captured and indexed according to key descriptive data that will allow users to find and access vital information within seconds.
Instead of manually searching through files upon files, you can simply type in a client name, case number, description of work, etc. and retrieve the proper documentation. Unique identifiers such as case number, account number, and customer ID are excellent index fields for retrieving files. Electronic documents can all so be made into fully searchable PDF files by utilizing OCR technology (Optical Character Recognition).
Additional Benefits of Document Scanning:
Immediate retrieval, viewing and distribution of documents from any location

Increased security of confidential files with password encryption

Improved customer service and increased productivity

Reduced clutter and improved organization of documents and case files

Put valuable and costly office space to better use by eliminating bulky file cabinets

Complete integration with your current case management or EDMS System

Peace of mind knowing your important data is secure, protected & compliant
Confidential Document Scanning
Smooth Solutions works with attorneys, financial companies, government agencies, medical offices, & other organizations that have highly confidential documents. Because a majority of our projects involve sensitive information, we have a fully secure facility to ensure that your data is safe. Security features include burglar & fire alarms, 24 hour video surveillance, emergency response and tracked key-card access. All employees are bonded and bound by blanket NDAs.
We realize that certain regulations and/or levels of comfort may prevent legal offices from sending confidential information off-site for processing. If this is the case, we offer full service on-site scanning solutions to meet your needs.
Types of Legal Documents We Scan
We scan case files and legal documents of various types including, but not limited to: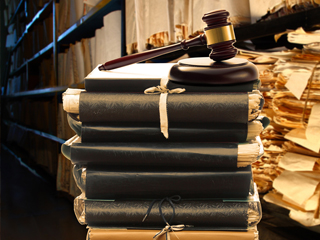 REQUEST A QUOTE
Why us ?

25+ Years
Of Experience

High quality document
scanning services of any format

No job too
big or small.

Onsite scanning
available