Convert Your Photos, Slides & Film to Digital!
Smooth Solutions has a specialized lab dedicated to scanning photos, slides, & film. Equipped with a plethora of archival quality scanners, we have the ability to digitize photos, slides and film of any size or type at the highest quality.
With over 25 years of experience, our team of experts can handle digital conversion and archival projects of any size or scope. If you or your organization has a collection of media assets or multimedia archives in the form of analog photographs or film, contact us today for a free quote on converting them to digital format.
Photo Scanning Services
All photographs are digitally captured in full color using the highest quality commercial equipment available. Depending on your needs, photos can be scanned at standard or archival quality resolution to tiff or jpeg format. All digitized photos are cropped, rotated & individually checked to guarantee perfection.
We scan loose photos, sleeved or magnetic photo albums, bound albums, over-sized scrapbooks and more. Our trained scanning technicians will use any combination of our flat-bed, overhead planetary, straight path or sheet fed scanners to ensure your photos are digitized at the highest quality, while also being completed in a timely manner.
Film Slides & Negatives Scanning Services
We use a variety of film scanners to digitize different types of film. Slides and negatives are typically scanned on either Nikon Coolscan or Epson flat-bed scanners utilizing Digital ICE technology. This means that each transparency is pre-scanned using infra-red light to detect any dust particles & minor scratches prior to scanning. The detected defects are then corrected during scanning. Digital ICE also corrects color, reduces grain noise, and optimizes the contrast and exposure for each slide. Slides & negatives can be digitized at various resolutions depending on your needs.
After your slides & negatives are digitized our highly trained technicians crop & rotate images as needed, enhance the color & remove red-eye to bring new life to your old transparencies.
Slide Scanning Formats:
35mm & Super 35mm slides
110 slide format
126 slide format
127 s& Super 127 slide formats
Medium format slides
Stereo slides
Negative Scanning Formats:
35mm negatives
110 format negatives
126 format negatives
Medium format negatives
Large format negatives
Irregular transparencies
For more information about photo scanning, slide scanning, negative scanning and more, please visit our sister company at www.smoothphotoscanning.com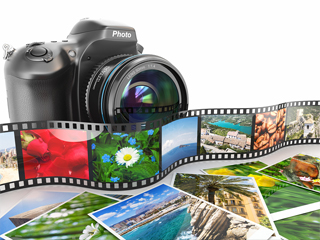 REQUEST A QUOTE
Why us ?

25+ Years
Of Experience

High quality document
scanning services of any format

No job too
big or small.

Onsite scanning
available