Media & Publishing Scanning
A company's reputation is built on the work they do and how well they do it. Media & Publishing companies rely on their old analog media to show the company history and growth. By digitizing past newspapers & magazines, along with slides & negatives you can easily show your portfolio to perspective clients, share them with readers online, and reference old editions when designing the latest issues.
We have worked with a number of Media & Publishing companies throughout our 25 year history, scanning anything from 35mm slides to published magazine archives. Our expert scanning technicians are trained to capture the highest quality digital images on our state of the art digital archival equipment. All media assets are delicately handled with to ensure ultimate preservation.
Magazine & Newspaper Scanning
When we scan your archived magazines and newspapers to digital, Smooth Solutions convert each issue to a searchable PDF file utilizing OCR technology. This enables you to instantly search past editions for specific topics and keywords whenever necessary, saving you time and money in the long run.
Don't allow an entire history of valuable reference materials go to waste because they are hidden away in boxes, unable to be retrieved and profited from.
Photograph and Film Scanning
Smooth Solutions has scanned millions of digital images from photographs, slides, negatives and microfilm. We use the best equipment and software available to ensure our clients' digital archives are properly preserved and can be used in every intended capacity.
Book Scanning
We specialize in digitizing books of all types, including the non-destructive scanning of bound books and historical texts. Our equipment and methods ensure the highest quality images at an affordable rate.
Types of Media & Publishing Assets We Digitize:
Publishing Companies We Have Worked With:
Conde Nast
We digitized many titles for Conde Nast including: The entire archive of Women's wear daily going back to 1909 (over 1.3 million pages), Vanity Fair, Architectural Digest & House and Garden, to name a few.
We also digitized tens of thousands of assets in the forms of 35 mm slides & negatives.
Penn Well Publishing
We digitized the back issue archive of Fire Engineering Magazine.
IBT Media
We digitized the entire archive of Newsweek Magazine.
Observer Media
We digitized the entire collection of The New York Observer Magazine.
Benefits of Document Scanning:
Immediate retrieval, viewing and distribution of documents from any location
Transform archived materials into profitable media assets
Improved customer service and increased productivity
Reduced clutter and more efficient use of office space
Integration with your EDMS or Electronic Records Management System
Peace of mind knowing your important data is secure, protected & compliant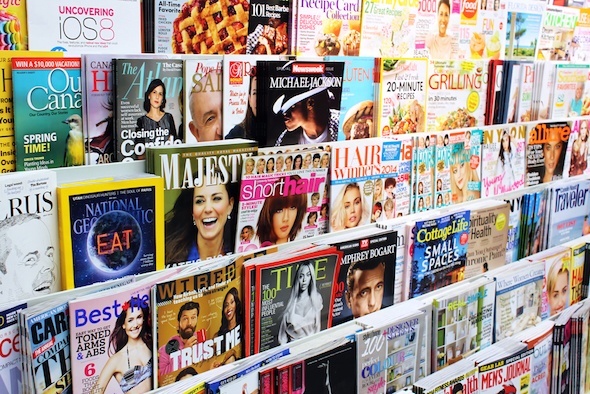 REQUEST A QUOTE
Why us ?

25+ Years
Of Experience

High quality document
scanning services of any format

No job too
big or small.

Onsite scanning
available