Document Scanning For Utility Companies
Smooth Solutions provides high quality, high volume document scanning services for all types of utility companies. Electric, gas, water, telecom and energy companies produce various types of paper or film documents that can be difficult to manage and retrieve on a regular basis. Scanning these documents and integrating them within an electronic document management system not only ensures that important data is backed up and protected, it allows for instantaneous retrieval.
Storing and Accessing Digital Documents
Paper and film documents can be extremely costly to store and difficult to organize, manage and retrieve. Digitizing your documents with Smooth Solutions makes your organization more efficient, compliant and reduce costs in the long run.
By converting records to digital format, massive file cabinets can be removed and the extra space can be utilized for something more useful. Digital records easily enable utility companies to comply with all long-term storage and retrieval regulations.
Properly scanned and indexed documents can be searched for and accessed in a matter of seconds as opposed to manually searching through cabinets or drawers filled with paper documents. Ultimately, our document scanning solutions enhance customer service, increase employee productivity and reduces costs.
Indexing Digital Documents
Our document scanning and indexing services will allow you to search through all of your digital documents with ease using whatever search criteria you choose. Common metadata fields are Project Name, Project Description, Vendor, Date, Drawing Number, Plant Location, Equipment Type and Document Type. We can also convert your records to PDF files utilizing OCR (Optical Character Recognition), making your documents completely searchable.
Document Types We Scan for Utility Companies:
Utility Companies We Have Worked With:
PSE&G

Con Edison
NY Power Authority
Connecticut Natural Gas

Suffolk County Water
Suez (United Water)
Case Study 1 – PSE&G
Smooth Solutions has won several competitive bids to perform document scanning projects for PSE&G. Some successfully completed projects included the scanning and indexing of over 200,000 engineering drawings, 60 technical manuals and 40,000 property records.
We also performed on-site scanning projects at 5 different PSE&G locations simultaneously. This included the scanning of transmission and distribution drawings and documents, amounting to over 30,000 drawings and 50,000 letter sized pages. The projects were completed within the 3 month given time frame.
Case Study 2 – Consolidated Edison
Smooth Solutions has provided high volume document scanning services for several divisions of Consolidated Edison throughout the years. One project included the scanning of over 2 million pages of technical, nuclear and business documents as well as 400,000 engineering drawings.
On-site scanning projects included the scanning and indexing of radiation reports, contract documents, drawings and procedure manuals at the Indian Point Nuclear Plant.
Case Study 3 – New York Power Authority
Smooth Solutions was contracted to perform on-site scanning of approximately 10,000 engineering drawings at the Niagra Falls Power Plant. We assembled a production team, who underwent the required safety training program, along with large format scanning equipment and successfully completed the project within the 3 week period allowed.
All drawings were accurately scanned and indexed according to spec, and uploaded into the NYS Power Authority's document management system. Now this vital information can efficiently be accessed, retrieved and worked with instantaneously.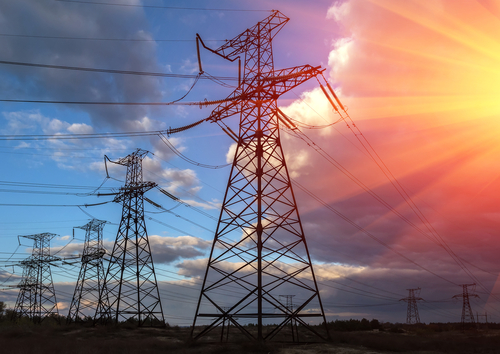 REQUEST A QUOTE
Why us ?

25+ Years
Of Experience

High quality document
scanning services of any format

No job too
big or small.

Onsite scanning
available