Convert Your Paper Documents To Digital Format!
Smooth Solutions provides high quality, high volume document scanning services for organizations across all industries. We specialize in helping businesses and government agencies improve efficiency, reduce costs and become compliant.
With over 25 years of experience and 40+ scanners in production, our team of document scanning professionals has the capacity to complete document conversion projects of any size, efficiently and in a timely manner. Our proven conversion process ensures that all documents are tracked at every stage of production and processed according to spec.
Clients can rest assured that their important documents are safe and secure with us. Our state of the art scanning facility is fully alarmed for fire and theft, equipped with 24/7 video surveillance, and requires a tracked key-card for entry. All of our employees are bonded and bound by blanket non-disclosure agreements. If you have documents that are confidential or too fragile to move, we also provide On-Site Scanning Solutions to meet your needs.
Industries & Departments We Scan Documents For:
Paper Scanning Technology
We use the highest quality scanning equipment and software technology in the industry to ensure the best possible image quality for each and every image we scan. Our paper document scanners all perform Dual-Stream Scanning, which captures and saves full color images in addition to grayscale and black & white simultaneously. This allows us to provide our client's with multiple output options for the same low price.
We have a variety of different scanners enabling us to handle all types of documents, including extremely old and fragile documents. Regardless of the types of paper documents you have, we can accurately scan and index them to electronic format – making them instantly accessible and ultimately saving you time and money.
Document Indexing and Searching
Once documents are scanned and the images are approved for quality, we then index and format your data so that your new electronic documents can be retrieved with ease. We will index metadata fields and organize the digital documents in a way that makes the most sense for your organization. We also utilize OCR Technology (Optical Character Recognition) to output your files to fully searchable PDFs.
Leaders in the Document Scanning Services Industry
Experience you can trust – In business for over 25 years
Thousands of satisfied customers – we've scanned over 1 billion pages to digital format!
We scan high volumes of paper & archival documents quickly and accurately
Secure, state of the art facility and high end equipment
Highly trained personnel and proprietary quality assurance procedures
Accurate indexing and OCR of your documents for quick and easy retrieval
Benefits of Going Paperless with Smooth Solutions:
Save time, money & space with newly digitized electronic documents
Immediate access and retrieval to all of your critical data
Share important documents easily and safely
Improved customer service and increased productivity
Reduced clutter and more efficient use of office space
Integration with your EDMS or Electronic Records Managment System
Peace of mind knowing your important data is secure, protected & compliant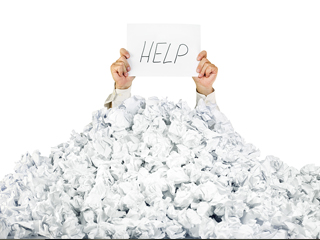 Why us ?

25+ Years
Of Experience

High quality document
scanning services of any format

No job too
big or small.

Onsite scanning
available