Archival Book Scanning
Digitizing books is essential in order to protect critical information from natural deterioration and for disaster recovery. Digitization may also be necessary to comply with the regulatory guidelines of your industry. Electronically archived books last forever and can be easily accessed for a variety of purposes.
With over 25 years of experience, Smooth Solutions specializes in scanning books of all types and sizes. We have the capacity to scan thousands of pages per day, ensuring you will receive your digitized books in a timely fashion and in the appropriate resolution. We typically output scanned books to PDF files utilizing OCR technology so each e-book is fully text searchable. We can also bookmark and index chapters or sections so you can easily access the information you need quickly.
Book Scanning Methods
We utilize a variety of different scanners and methods for scanning books depending on the needs of each client. To capture the highest quality color or greyscale images we may use overhead planetary scanners, robotic book scanners, sheet-fed, flat-bed or book-edge scanners.
Bound books that must be kept in tact are scanned on specialized non-destructive book scanning equipment by trained archival technicians. Books are carefully placed in V-shaped cradles and flattened while a high megapixel camera captures each image from above, eliminating blurriness and curvature at the spine. Our robotic, automatic page turning scanners minimizes operator handling, allowing us to digitize even the most fragile of texts without causing damage. Learn about our ongoing project scanning ancient texts for YIVO.
For less critical books, Semi-Destructive book scanning involves carefully cutting the bindings so that the pages can be scanned on a higher speed, sheet-fed or flat-bed scanner. No matter which method is required, the outcome is a high quality digital book containing appropriate metadata, that can be electronically accessed and used for any intended purpose.
Digitizing Books with Smooth Solutions
Transform your books to PDF files that are fully searchable using OCR technology
High resolution, 24-bit color or greyscale images to TIFF, JPEG or PDF
Face-up scanning to enable fast page turning with minimal stress on bindings
Auto-correction of curved text lines, shadowing & text compression due to book bindings
100% QC for each image to ensure the highest quality e-book
What Types of Books Can We Digitize?
Lab Notebooks
Ledger Books
Deed Books
Technical Manuals
Research Notebooks
Textbooks
Bibles
Historical Texts
Vital Records
Transcripts
Yearbooks
Periodicals
Scrapbooks
Catalogs
Rare or Fragile Books
Magazines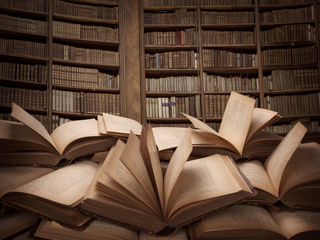 REQUEST A QUOTE
Why us ?

25+ Years
Of Experience

High quality document
scanning services of any format

No job too
big or small.

Onsite scanning
available