Convert Your Large Format Documents to Digital!
Smooth Solutions performs high quality scanning of large format documents, wide documents, engineering drawings, blueprints, plans, maps and more. Once digitized and indexed, important documents can easily be accessed and shared without effort.
Large Format Imaging
We use only the highest quality wide format scanners on the market and our customers can generally expect the quality of their scanned images to be better than that of the original. Our scanners enable us to provide you with high quality digital images in either black & white, grayscale or full color. Our scan technicians are highly trained professionals and are trained to handle all large format documents whether they are folded, rolled, or flat with care.
Your documents, no matter how delicate, will be safe in our hands. When handling old or fragile documents we have a variety of processes to ensure your original documents remain intact while also ensuring the highest quality digital conversion of your large or wide format documents.
Our Experience with Scanning Large Format Documents
Smooth Solutions has scanned over 10 million large format documents throughout our company's history. We have worked for a variety of companies in various industries including, but not limited to: utilities, manufacturers, education, medical, construction & municipal agencies. Regardless of what your company does, we have the expertise & equipment to digitize all of your documents.
Indexing Wide Format Images
We understand how scanned images can be used in CAD, GIS and EDMS systems and the importance of capturing information in a way that enables you to manage your electronic documents with ease.
Our technicians are trained in capturing and indexing descriptive information & revision dates from the title block of drawing scans or anywhere else on the surface of drawings, maps & blueprints. This data will enables you the ability to catalog all of this newly digitized information.
Project plans & other multi-page documents can be captured as single set or multi-page files that encompass various plans or drawings from the same set. We will work with you to ensure you documents are scanned and cataloged in a way that makes the electronic retrieval process as simple as possible for you and your company.
Large Format Document Services We Provide:
Engineering Drawing Scanning
Achitectual Drawing Scanning
Blueprint Scanning
Map Scanning
Project Plans Scanning
Survey Scanning
Poster and Painting Scanning
Wide Format Scanning with Smooth Solutions
Trust in our experience – we've scanned over 10 million large format documents
We scan high volumes of large documents quickly and at a high resolution
Our professional staff are trained to handle delicate and old documents
Easily retrieve and share data from indexed, large format scans
Save time, money & space with newly digitized documents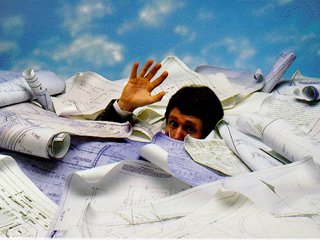 Why us ?

25+ Years
Of Experience

High quality document
scanning services of any format

No job too
big or small.

Onsite scanning
available