Convert Your Books To Digital Files!
Smooth Solutions specializes in scanning all types and sizes of books. We have the capacity to scan thousands of pages per day, ensuring you will receive your digitized books in a timely fashion and in the appropriate resolution. We typically scan books to OCR'd searchable PDF files. We can also bookmark and index chapters or sections so you can easily access the information you need quickly.
Book Scanning Methods
We utilize a variety of different scanners and methods to ensure the minimal stress on the bindings of your various books throughout the scanning process. To capture the highest quality color or greyscale images we use a combination of overhead planetary scanners, robotic book scanners, flat-bed & book edge scanners.
Our trained technicians select the appropriate scanning technology for your books based on a variety of factors including but not limited to the level of wear and tear, the type of binding, and size of the pages.
Benefits of Digitizing Your Books
Transform your books into searchable PDF files using OCR
24-bit color or greyscale images
Face-up scanning to enable fast page turning with minimal stress on bindings
Auto-correction of curved text lines, shadowing & text compression due to book bindings
Highest quality images with a fast turnaround time
Ability to create e-books or audio files
What Types of Books Can We Digitize?
Lab notebooks
Ledger Books
Deed Books
Technical Manuals
Textbooks
Bibles
Historical literature
Variety of Fragile, Old Texts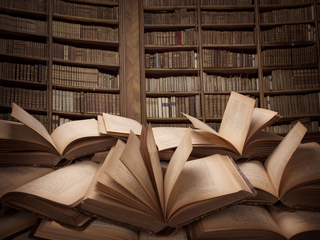 Why us ?

25+ Years
Of Experience

High quality document
scanning services of any format

No job too
big or small.

Onsite scanning
available