Scan permanent records for fast access.
Universities, colleges and high schools have high volumes of files that in many cases are legally required to be kept for many years or permanently. Getting these records into electronic format offers great benefits in their efficient storage, retrieval and distribution. Files can be stored and managed in a more efficient manner resulting in greater productivity and fast access to information.
Student Records
Grade Reports
Registrar and Admission Files
Human Resources Files
Payroll Files
Entrance and Aid Applications
Smooth Solutions has scanned millions of pages of documents for educational institutions. Some of our clients include New York University, Rowan University, Harvard Medical School, Yeshiva University, Fairleigh Dickinson, Pace University and many more. If you want to get your documents scanned into digital format, then contact Smooth Solutions for a Quotation.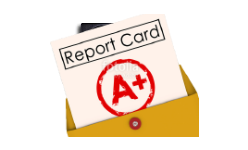 Why us ?

25+ Years
Of Experience

High quality document
scanning services of any format

No job too
big or small.

Onsite scanning
available