Digitize Insurance Records
Smooth Solutions scans documents for all types of insurance companies including: standard lines, excess lines, captives, direct sellers, and domestic. We've scanned all types of documents from flood insurance paperwork to supporting medical documents such as x-rays. We have the scanning capabilities to digitize any type of record your insurance company may have.
Storing Digital Records
Storing thousands or millions of paper documents can become extremely costly and even more difficult to organize, manage and sort through. Using our scanning service removes these issues.
Converting all of your records enables you to get rid of massive file cabinets and utilize the extra space for something different. Digital records allow your office comply with any long-term storage and retrieval regulations.
Searching Scanned Insurance Documents
Our document scanning and indexing services allows all of your insurance records to be searched & retrieved instantaneously by any specific criteria you choose. Unique identifying information for each document may be account number, case number, client name, document type, etc.
With our professional scanning services, you and your colleagues will longer have to go through the tedious process of having to manually search and locate physical documents in storage rooms or cabinets. Digitizing your documents will improve your company's overall efficiency and save you time & money.
Your Data is Safe with Us
Our scanning facility is equipped with tracked key card access, locked doors, and 24/7 video surveillance ensuring only authorized personnel have access to confidential documentation. All of our employees are bonded, bound by confidentiality agreements and HIPPA trained (in case you have sensitive medical information) to ensure the safety of your private information.
Case Study – Medical Liability Mutual Insurance Company
Smooth Solutions was contracted to perform the digital conversion of over 3.5 million pages of malpractice claim files for MLMIC. All document prepping, scanning, quality checkpoints, indexing and uploading of image and index data took place on-site at MLMIC office in New York City.
This project included the use of intelligent bar-coded Folder separator sheets and Doc Type separator sheets for the auto-indexing of all scanned files. We were able to use the customer's database to generate the intelligent separator sheets to ensure accurate indexing of metadata. Integration was required to upload the index and image data to their Oracle database in the Mobius Records Management System.
This document conversion project required that 20 employees perform the document preparation, scanning, QC and uploading. We ran 2 shifts a day and scanned over 50,000 pages daily. The project was completed on-time and within budget.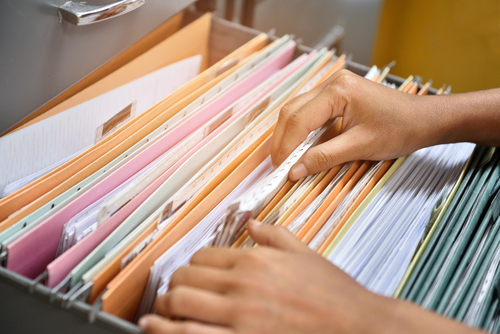 REQUEST A QUOTE
Why us ?

25+ Years
Of Experience

High quality document
scanning services of any format

No job too
big or small.

Onsite scanning
available