Scanning Human Resource Documents
Smooth Solutions specializes in helping companies become more efficient by migrating to a paperless office and utilizing electronic documents. We have helped hundreds of companies convert the documents for entire departments into digital format. Human Resource (HR) and personnel departments tend to be extremely paper intensive and difficult to manage.
HR departments are typically stock piled with files upon files of confidential information regarding current and past employees, as well as potential employees. Many of these documents are required by law to be stored and kept on file for years, depending on the industry.
Why Should You Digitize HR Files?
As paperwork piles up it is important to be able to quickly access and redistribute information when necessary. Digitizing and indexing all of your documents will enable you to electronically search and distribute essential information. This will save you and your staff from spending countless hours manually searching through and organizing paper documents and free up time for more important tasks.
We can accurately scan your documents to searchable PDF Files using OCR (Optical Character Recognition) as well as create bookmarks for various sections or document types within each document. Files can be indexed by employee name, account number, date, or any other pertinent information. This allows you to find exactly what you need in a matter of seconds instead of minutes or even hours.
Types of HR Documents We Scan
With Smooth Solutions you can trust that your private data will remain confidential. We have a state of the art facility including full security features and all of our highly trained scanning staff is bonded.
We have scanned and indexed a multitude of various documents for Human Resource Departments, including but not limited to:
Social Security Cards & Drivers Licenses
Passports & Birth Certificates
I-9 & W-4 Forms
Retirement & Pension Files
Employee Contracts
Medical/Insurance Records
Background Checks & Drug Tests
Resumes & References
Client Case Study – Visiting Nurse Service of New York
Smooth Solutions was awarded a competitive contract to perform document image services for the Visiting Nurse Service of New York. This high volume document scanning project included the digital conversion and indexing of every document in their human resources department.
The specifications for this project were very intricate and complex. With over 100 document types that had to be identified and indexed, our document preparation and data entry personnel we required to undergo intense training. In order to complete this contract in a timely and efficient manor it was essential that our team had an in depth knowledge of all VNS of NY document types.
Document Scanning Project Scope for Visiting Nurse Service of NY:
Inventorying and packing of over 750 boxes of documents.
Scanning of over 1 million pages of employee personnel files.
Scanning of half a million pages of employee health services documents.
Indexing metadata for over 100,000 scanned document sets.
Formatting electronic records and index data for integration with ImageNow Document Management System.
Client Testimonial
"Smooth Solutions has the experience and technical expertise to complete projects successfully and we would recommend them to other potential clients. We have been very satisfied with the quality and timeliness of their work."
John Wilson
Director, HR Information Services
Visiting Nurse Service of New York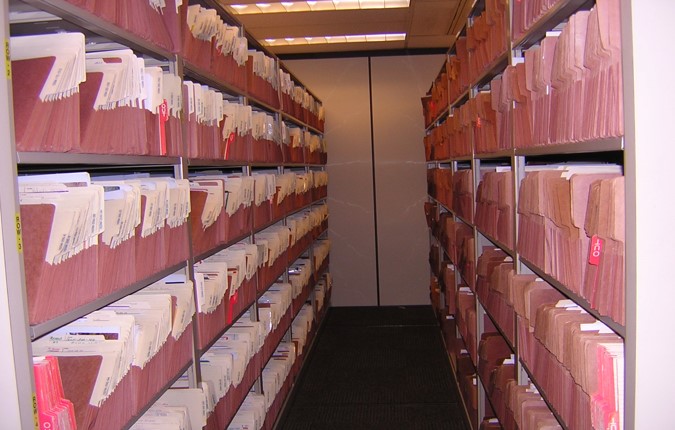 REQUEST A QUOTE
Why us ?

25+ Years
Of Experience

High quality document
scanning services of any format

No job too
big or small.

Onsite scanning
available